Warning: The following page has graphic images and adult language, not suitable for sheep and system puppets.
WALL OF SHAME
---
---
Most of the people that are responsible for planing, designing, engineering and building the buildings and vehicles shown and described in this page, spent many years studying to be be qualified in the fields they chose.
The problem is not that they aren't well educated in the different fields, or even that they aren't some of the brightest of our race.
One of the problems lies with the schools that form them, that are ignorant of basic physics and don't care, or don't have their priorities in line with reality.
When you go to a jackass school/university that teaches you garbage and dumbs you to the point that you can't think for yourself and question what you are thought, you basically have a JACKASS degree, that is only valid because other equally dumb people are willing to hire you. Too dumb too know they are dumb applies to those guys. Einstein on all is wisdom, was smart enough to know he wasn't smart enough to get somethings. Time for some of you to think for a change and question everything you have been tought.
---
On the other hand, they choose to design those inadequate buildings and cars, knowing that what they are doing is unsafe and that they can design/build better if they wanted to.
Another problem, are the supposed leaders [or self-serving idiots] that are supposed to establish laws and guidelines to protect the public and improve our lives, that have no clue about what they are doing, having themselves been formed by an education system that is incompetent and corrupt at best — criminal is more like it, as thousands die every year because of their jackassery.
The all system needs to be restructured and change all their approaches to problem solving, so they start putting safety and human life above all else. It's a shame that having all the necessary materials and technology to have a safe house or car, we are imposed unsafe buildings and cars, that are responsible for thousands of AVOIDABLE deaths every year.
We are just a small group of people with no resources and if we can come up with simple practical solutions for any of those situations, why can't the establishment?
ARE THEY SO STUCK SO DEEP IN THE HOLE THEY DIG FOR THEMSELVES THAT THEY CAN'T SEE THE LIGHT?
ARE THEY TOO EMBARRASSED TO ADMIT THEY HAVE BEEN WRONG ALL THIS TIME?
ARE PROFITS MORE IMPORTANT THAN HUMAN LIFE?
All their excuses are lies and attempts to hide their lack of desire to do better, and admit they are wrong.
Shame on all that participate in such scam and if you buy into such demagogy, then shame on you!
---
---
---
---
Nuclear Reactor – WALL OF SHAME
This is what we mean by "Incompetent" and "irresponsible people" in the government and other fields in charge of protecting the public.
What happened in Japan illustrates how stupid and irresponsibly this "CLOWNS" really are.
Why do you build 6 reactors close to each other when a serious explosion could damage more than one reactor?
Why do you build reactors at sea level close to the ocean when you live in a country subject to earthquakes and tsunamis?
Why do you build any reactor close to populated areas?
Why do you build a nuclear reactor without REAL back-up systems?
Why don't you have unmanned vehicles, to perform any work needed in a dangerous radioactive environment?
ANSWER: BECAUSE YOU'RE NOTHING BUT A CLUELESS GROUP OF IDIOTS, THAT ONLY SEES PROFITS AND NOTHING ELSE!! Some of this guys could work for "BP," because over there the standards are just as low!
—————————————————————————————————————

During the first days of the BP oil spill in the Golf of Mexico, we commented (what anyone can check), that it was a "SIMPLE ENGINEERING PROBLEM," that we or anyone with a brain would solve in less than a week, lo and behold! We were right.
Now we say the same thing, the problem is lack of leadership and again a "SIMPLE ENGINEERING PROBLEM," without anyone with a brain to tackle it!!!…..Spraying the reactors with water, just shows how smart this people really are and how prepared they were for any disaster!
THIS IS HOW YOU BUILD A NUCLEAR REACTOR:
– Build it away from populated areas and in an area where prevailing winds won't blow any radioactive material into populated areas.
-Build deep underground, or inside of a mountain, in an area and in a way where it won't contaminate underground water, if it was to explode.
– Build deep enough and designed in a way that it will safely bury itself, if it was to explode.
– Build far enough, and completely independent from adjacent reactors.
– Build it with 2 complete independent back-up cooling systems, and 2 complete independent back-up power generating systems, to make sure power is never interrupted to the cooling systems. And you don't keep the power generators where it can get flooded, or affected by any explosion and they must be away from each other.
– Build unmanned remotely operated vehicles to respond to any disaster situation.
If this is too complicated for you, engineers, leaders and other pseudo – scientists? Please let us know, and we will show you a demonstration explaining this to a 10 year old, so you can see what he says!….You're nothing but criminals and should all be fired,
and in most cases be put in jail..
---
---
---
---


EARTHQUAKE – BRIDGE – POOR ENGINEERING – WALL OF SHAME
ALL RESPONSIBLE FOR THIS STRUCTURES BEEN BUILT, HAVE BLOOD IN THEIR HANDS!
And this were only mid size earthquakes! What did they expect with the toothpick columns and ridiculous overlapping they use!
Some of this bridges failed on a earthquake of magnitude 7 or less, based on that, stay away from similar bridges as much as possible, because they will fail again when the next earthquake centered close to them hits, and if it will be a magnitude 8 or higher, very little of them will be left.
The funny part (read sad) is that the new bridges been built to replace the destroyed ones, are just as defective as the first ones and will fail at the next similar quake.
With so many earthquakes to study, this idiots still don't understand the forces involved in a earthquake and how to build a bridge, or building to resist them.
Proper bridge construction must have columns as wide as the bridge and they must allow floating on 3 axis. Preferably columns will be in the shape of an A, not only for stability, but also for protection in case the bottom gets hit in an accident. The overlapping joints and end supports must be limited, and 3x more than what they have now.
The way quake waves travel in a similar manner to ocean waves, they will hit the beginning of the bridge before hitting the center column, the weight of the bridge coupled with the massive force of the jolt, will shear or brake any column that is solidly attached to it.
Most of this structures were no more than a criminal act and the people responsible for their construction should be in jail.
---
---
---
---
TORNADO & HURRICANE – WALL OF SHAME
No wind can destroy a well built home of solid concrete, or even 1/4 inch steel exterior shell. Does anyone even cares? We wonder what is the reason for such apathy, do those that lost homes to tornadoes or hurricanes really thought that it wouldn't happen to them?
This is so primitive that is ridiculous, and we call ourselves intelligent!
It's so funny to see that most Americans call themselves Christians, but don't get the message that to build houses on bad foundations that are easily blown away is stupid and to be done by fools!!!
It's your fault, if something ever happens to you and your family, because of living on a STUPID cardboard house!
---
---
---
---
FIRE – WALL OF SHAME
Why build disposable boxes like this, when for the same price you could build fireproof?
Our firefighting departments are a joke, and even if we could have a serious fire department with a fleet of 100 or more 747 size tankers, not the primitive garden hoses and buckets we have now, homes still must be built fireproof so you won't have to live in fear of been burned alive, or coming home to a pile of ruble.
NO FIRE CAN DESTROY ONE OF OUR HOMES AND YOU COULDN'T BURN ONE DOWN IF YOU WANTED TOO.
IS THERE A GOOD REASON TO BUILD THIS DISPOSABLE JUNK?
Maybe if you're an INSURANCE COMPANY, A LUMBER SUPPLIER, A STUPID GOVERNMENT, OR…………….!!
What's your EXCUSE?………Too hard, too lazy, too busy, too dumb?
It's not our intention just to sell you plans, or build you a house, above all we want to raise awareness to the ridiculous state of the worlds building construction, and promote safe building practices.
Please do some research and use common sense when building your next home or building.
Feel free to use any of our sugestions or designs and we will be glad to help you anyway we can.
---
---
---
---
CAR-MAKERS WALL OF SHAME
90% of all car deaths and injuries could be avoided.
A car with a front all dedicated to protection with a lot of rubber and other shock absorbing material and a safe cage like those in race cars, but stronger, would survive all this accidents.
THIS ARE CRIMES AGAINST HUMANITY!

WHERE IS THE OUTCRY?
ALL CAR-MAKERS = GARBAGE MAKERS
WHO KILLED ALL THOSE PEOPLE?…GREED…GM, TOYOTA, FORD AND OTHERS, THEY KILLED THEM!
When are you people going to wake up and start suing the car-makers and the governments for participating in this atrocity?
When your parents, sons, wife, or husband are on one of this pictures?
IS THAT WHAT IT WILL TAKE?
Apparently not, 1000's are killed everyday and you just shut up, look the other way and pretend like it's a normal thing.
SHAME ON ALL OF YOU!!!!!
There always going to be accidents where injuries and deaths will be hard to avoid, but 90% of the time they could have been avoided with a properly built car.
In the near future, we will show this irresponsible idiots how to build a safe car. Even if a safe car will be heavier than some of the tin cans they sell, it shouldn't even be an issue, because safety should ALWAYS be the MOST IMPORTANT thing when building a car, not performance or looks and a safe car can be built as efficient, practical and appealing as any car out there.
No car should be allowed to be built that wouldn't meet REAL safety standards. Like being crash-tested at the speed they are driven and if they can't survive a 70mph impact, they shouldn't be allowed to be driven at 70mph.
ALL THE TRASH THEY BUILD NOW SHOULD BE SCRAPPED AND WE MUST START FROM SCRATCH. IMAGINE HOW MANY BEAUTIFUL LIVES CAN BE SAVED!!
Remember that most of this cars suffer serious damage and possible injuries to the driver at 30mph frontal impacts and we better not even talk about side impacts, because a 15mph side impact may injury the occupants, just ridiculous!
Is this too complicated to understand? In the meantime 1000's of innocent will die because of greed, incompetence, irresponsibility and flat out stupidity from all those involved.
……………………………..
ROAD BUILDING SCAM wall of shame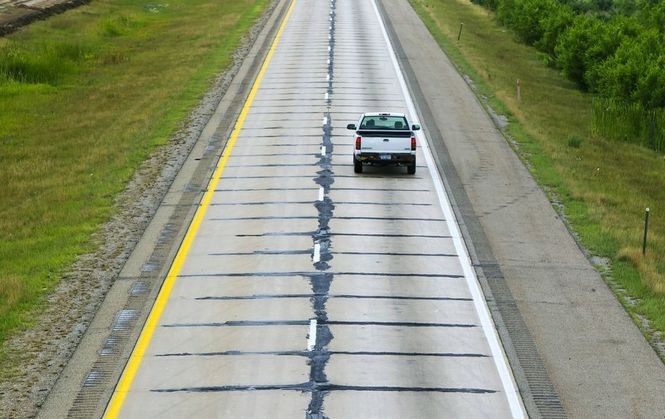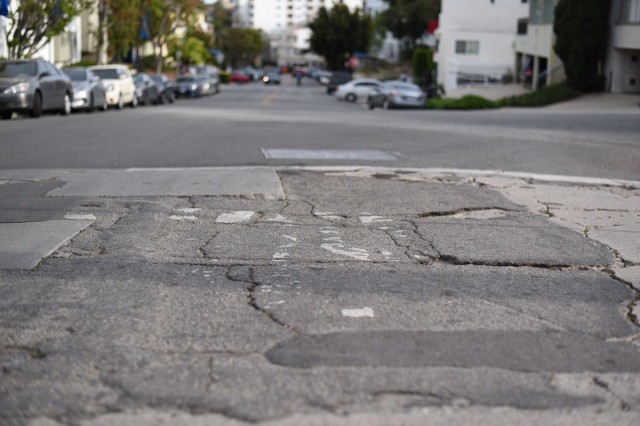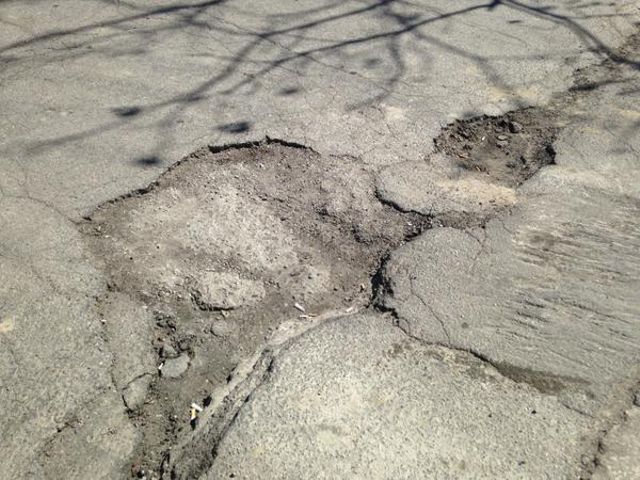 THIS MORONS need to do a large study that will show that the ground is not all of the same compaction/density– or just ask someone intelligent, so they build roads according to that. The only way to stop the pot hole garbage, the road undulations, the multiple cracks and steps, is to have continuous beams of concrete under the road to disperse the loads and either pour in place– but pour it right, something they haven't figured out yet, a strong concrete slab, or like we recommend, use precast interlocking platforms, that can be replaced if needed. This is so basic and just common sense and that maybe why they haven't figure it out yet. SMART RACE MY ASS!
Have you noticed how small to medium size potholes don't get fixed for weeks or ever. This jackasses haven't figured out hot to fix a pothole — what a joke. On a smart society, the road department people would have crews assigned to certain areas and they would drive up and down those roads at least once a day a fix any problem, including filling potholes and cleaning of garbage/debris. Why is this complicated? Jackass degrees, that's why!!